When a fresh cut flower no longer has a water source it forms a dry patch on the
end of its stem to seal in the moisture much like our own body's protective system.
When there is extreme heat involved, a fresh cut flower out of water will show signs
of wilting in 20 minutes. As we approach Florida's extreme summer temperatures,
the fragile flowers like tulips and runumculus as well as low heat tolerant flowers like
hydrangea could wind up a disaster.
Flowers that can take the heat of summer, tropical blooms of Proteas, Orchids,
Ginger and Roses, bold and beautiful!
A King Protea commands attention in this pink rose and ruscuss bouquet.
Photo courtesy of Taschja Hattingh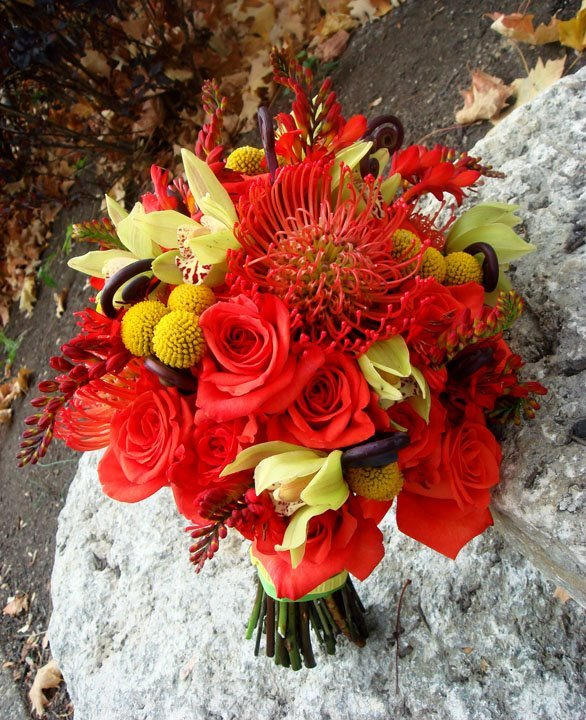 Pin cushion Protea with Cymbidium orchids and roses, Monkey Tail and Billy Balls.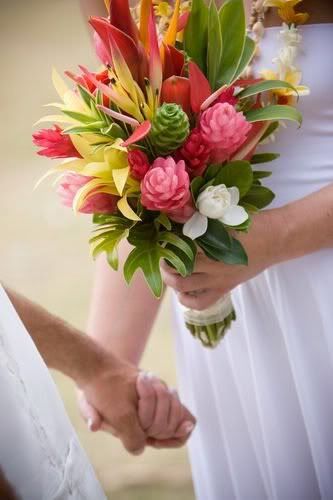 Ginger, heliconia, and gardenia with assorted tropical foliage.